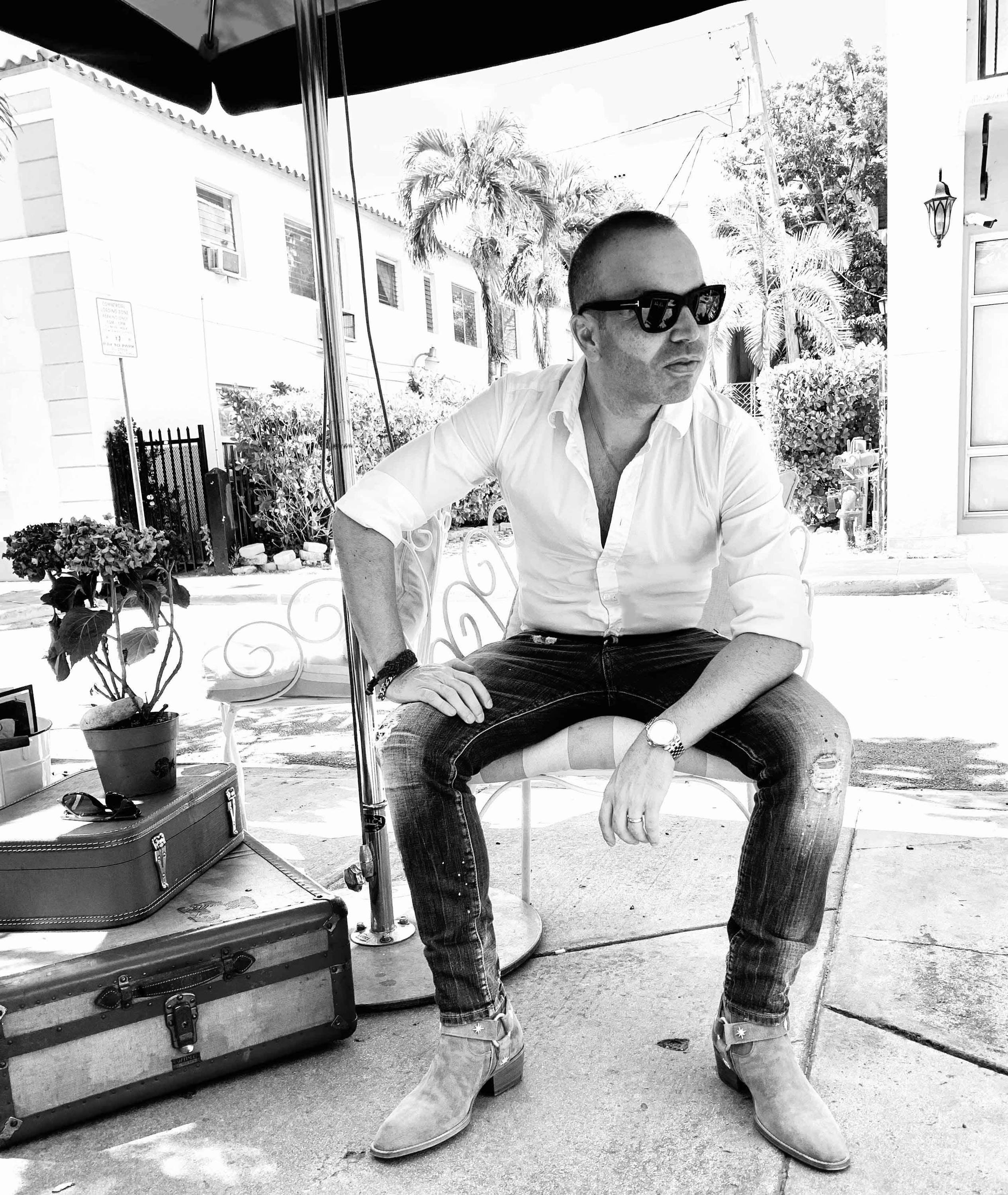 ALESSANDRO VASINI was born in Sardinia (ITALY), a beautiful island surrounded by the deep blue of the Mediterranean sea.
At the early age of five moved in "San Mauro Pascoli", a small village on the Adriatic Riviera with a long tradition for luxury shoe making and warm welcoming tourism.
When still a teenager, just 15 years old, he found his first job as an apprentice shoemaker in a small luxury shoe factory and so began his journey into his greatest passion.
Throughout these years Alessandro specialized in the art of the finest Italian luxury shoemaking by working for some of the most glamorous brands of the planet and, after many years in the factory, he started realizing original creations and small capsule collections as private label for local boutiques and other small companies.
He specialized in Footwear and Accessories Design and soon the unique style of his products, along with the incredibly detailed craftsmanship, attracted a growing number of clients also outside of Italy.
During these years, besides the fashionista life, Alessandro is a Rock'n'Roll musician and a passionate traveler, constantly on the road throughout Europe, Asia and the USA, he soon showed a great feeling with America and, since 2009, divides his life between Italy and Miami.
In the USA, as private label, he designed and developed many collections for several American brands and often realized special shoes for celebrities, runways, events and trade shows.
In the spring of 2019 launched his first eponymous "capsule collection" available for the American market and some styles soon gained popularity among the hip scene of Miami and were also spotted on some rising pop stars.
Inspired by the vibrant lifestyle of Miami and the international Jet-Set, Alessandro's minimalist yet iconic styling always emphasizes his love for the traveling and the Rock'n'Roll couture.
With an emphasis on the artisan craftsmanship all products are impeccably handmade in Italy with only carefully selected leathers of the finest quality.
Alessandro's vision is a new way to see luxury, mixing casual and formal wear with a wild take on the word dressy and a permanent "Rockstar" vibes.
It is the new chic, the adventurer spirit of the modern women and men that want to live at the top with no compromises and a limitless freedom to express themselves by taking a walk on the wild side.